Ascension Seton announces opening of new neurocritical care unit at Dell Seton Medical Center at The University of Texas
Unit is the first of its kind in Central Texas and serves as a destination for patients with highly acute neurological conditions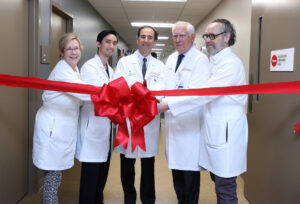 Ascension Seton announced the opening of a new neurocritical care unit at Dell Seton Medical Center at The University of Texas. The first of its kind in Central Texas, the unit will provide advanced, multidisciplinary, and compassionate care for patients with the most complex and highly acute neurological conditions to become a destination unit for neurology and neurosurgery services in the region.
The neurocritical care unit expands access to Ascension Seton's comprehensive neuroscience services in Central Texas, including neurosurgery and spine surgery, stroke care, and treatments for other complex neurological disorders. The unit will be led by neurointensivists, including Interim Director Dr. Alan Nova, a team of highly trained neurosurgery, neuro-interventional, and neurovascular specialists, as well as advanced practice providers and neuro-focused nurses, who will provide care around the clock.
"We are so proud of the creation of the new neurocritical care unit at Dell Seton Medical Center at The University of Texas," said Andy Davis, President and CEO of Ascension Texas. "Many talented minds came together to open this unit at our Level I Trauma Center which will ultimately lead to more improved health outcomes for patients in Central Texas."
"The benefits of a neurocritical care unit in our community are significant," said Dr. Nova. "The opening of this unit not only enhances the team's ability to compassionately care for patients and aggressively treat neurological conditions, but also opens doors for research endeavors within the neurosciences and collaborations across disciplines."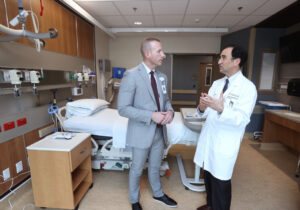 According to various studies such as those by Moheet et al. (NCS 2020) and Busl et al. (JAMA 2019), patients who receive specialized neurocritical care have better outcomes, such as improved survival rates and reduced risk of long-term disability. Patients also have shorter hospital stays, are less likely to need long-term care, and are more likely to return to their normal daily activities.
The 15-bed unit will be staffed by a highly specialized team of board-certified neurocritical care providers, feature cutting-edge technology and provide comprehensive treatment for patients in need of neuroscience services, including:
Ischemic and hemorrhagic strokes
Seizures
Brain injury
Brain or spinal tumors
Brain or spinal surgery
Complex neurological disorders of autoimmune, infectious, or neuromuscular etiology
The neurocritical care unit is part of a broader $280 million expansion of Dell Seton Medical Center at The University of Texas to provide additional healthcare services to address the needs of the increasing population of Central Texas.
Dell Seton Medical Center expansion and partnerships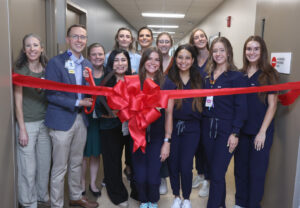 Increased access to high quality care continues to be a primary focus for Ascension Seton. In addition to the new neurocritical care unit, Dell Seton Medical Center, the region's only Level I Trauma Center, will be adding a total of 150 beds and more than 160,000 square feet that includes surgical, clinical and outpatient space and more.
Dell Seton Medical Center and Ascension Seton Medical Center Austin are two of the only comprehensive stroke centers in Austin. Since its opening, Dell Seton Medical Center has seen 3,143 stroke patients. Dell Seton Medical Center's expansion plans include a Neurosciences Center of Excellence, in collaboration with Dell Medical School at The University of Texas at Austin and UT Health Austin.
Ascension Seton's collaboration with Dell Med and UT Health Austin, the medical school's clinical practice, provides a powerful platform to incubate innovation, advance clinical care and attract nationally-renowned physicians as well as cultivate new ones. Because of the collaboration with Dell Med, Ascension Seton is able to provide the highest and most complex care as part of the academic medical center.
"The launch of this Neurocritical Care Unit marks another milestone in ongoing, collaborative efforts to improve health and health care for Central Texas patients and families," said Dr. Claudia Lucchinetti, Dean of Dell Med and Senior Vice President for Medical Affairs at The University of Texas at Austin.
"Together with our partners at Ascension Seton, we are continuing to expand access to specialty care – with highly complex neurological care serving as one more example – and making it possible for local families to get the world-class care they want and need right here at home."
Published: June 22nd, 2023