COVID-19 Response Fund and Resources
Ascension is working to keep our community healthy during this unprecedented time. You can support our community and healthcare providers affected by the new coronavirus by staying informed and donating today.
GIVE NOW
COVID-19 RESPONSE
Seton Foundations raise the funds and awareness necessary to operate and advance the Ascension Seton network of hospitals through Dell Children's Medical Center Foundation, Seton Hays Foundation, Seton Williamson Foundation and the Seton Fund, including Dell Seton Medical Center at the University of Texas.
Meet our patients, families, supporters and staff and learn more about the cutting-edge technologies and patient-centered care we're bringing to Central Texas through your support.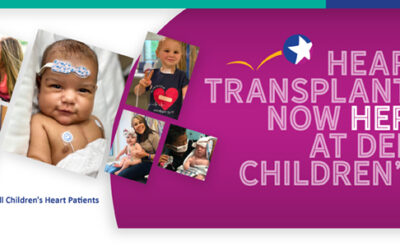 Dell Children's is excited to announce the launch of the first Pediatric Heart Transplant Program in Central Texas. Heart transplants are a critical component of the cardiology and cardiac surgery program at Dell Children's, which continues to grow thanks to your...