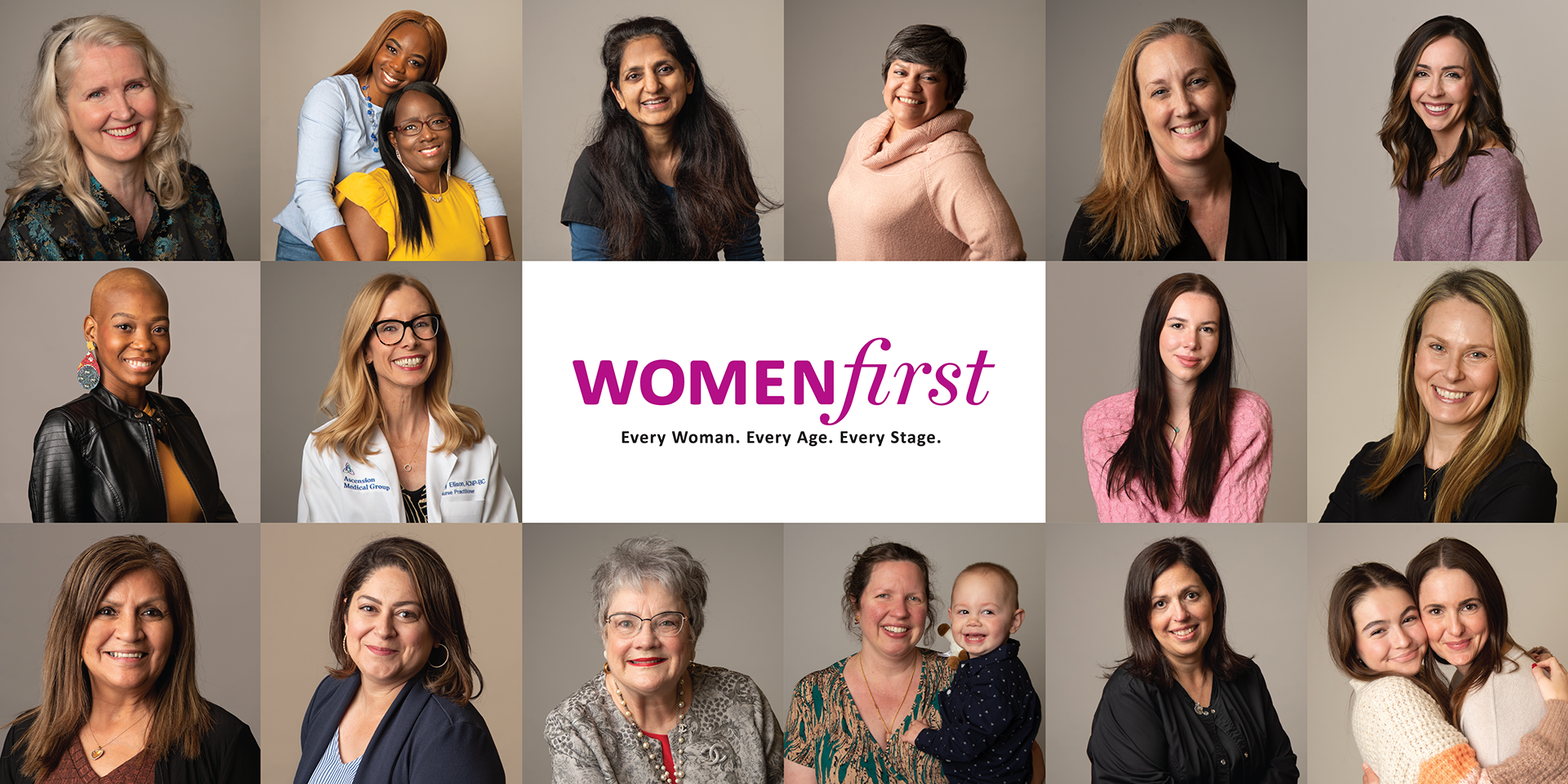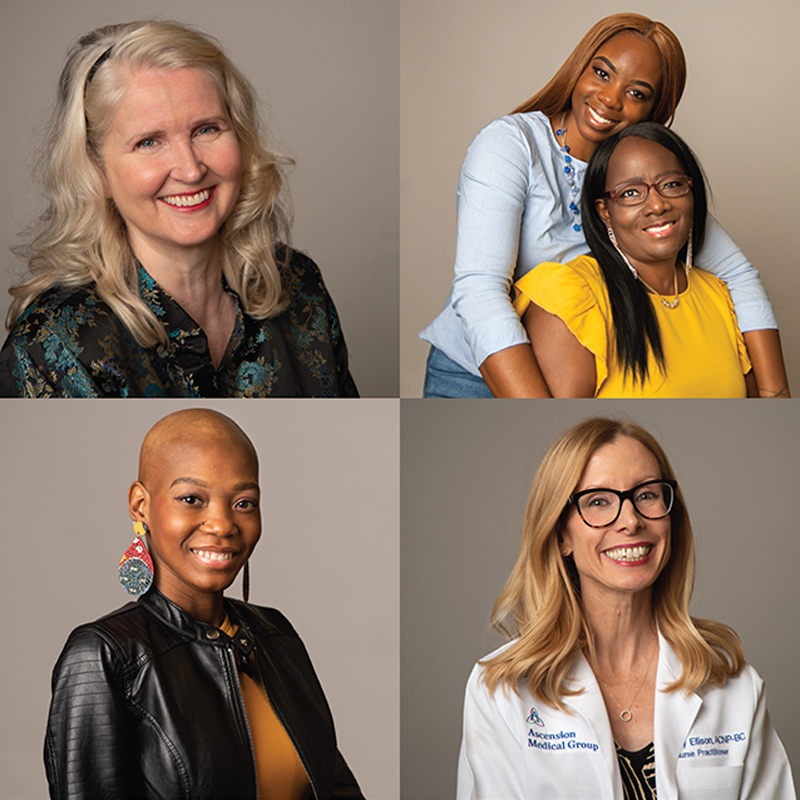 first  FOR YOU, YOUR DAUGHTER, YOUR WIFE, YOUR MOTHER
Ascension Seton is building this model of care, the first of its kind in Central Texas. A dedicated place for women's care at Ascension Seton Medical Center Austin (ASMCA) will create a central hub for powerhouse medical talent, innovative teaching and learning opportunities, and state-of-the-art technology—all focused on providing comprehensive, patient-centered care throughout a woman's life.
first  TO INNOVATE
Centralizing care in one dedicated facility will allow us to offer comprehensive care for women across all stages of their lives. It will also enable us to align services as the cornerstone of Ascension Texas' 14 hospitals, foster communication between specialty groups, including world-renown specialists at Dell Children's, and spotlight women's care both academically and in practice. Our partnership with Dell Medical School at The University of Texas at Austin is essential to our expansion plans as we further integrate academic medicine into every specialty. A growing number of fellowship programs in women's services will draw young, excellent medical talent to our community, which will improve care for women from Central Austin to the most rural areas of the region.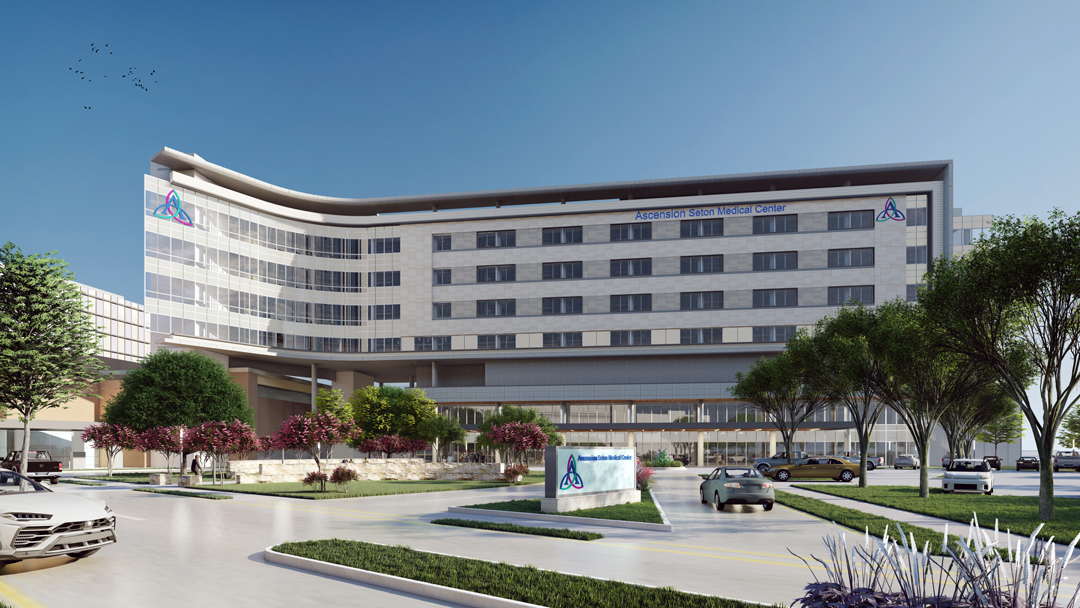 first  IN CARE | Our Challenges
A rapidly growing population.
From 2010-2020, the Austin metro grew by a third and added more than 500,000 residents, making it one of America's fastest-growing large metros. Over a 10-year period, the Austin service area (11 counties) showed a deficit of 872-1,267 adult hospital beds. We will struggle to manage capacity in the future if action is not taken now.
A continuous commitment to being the best.
For Ascension Seton, the influx of people into our community isn't merely a capacity issue. As Austin continues to grow in stature and reputation, our leadership role as the safety net health system means we need to always improve, recruit the best, upgrade our facilities, and grow in prestige and capability, as well as in size.
Addressing the needs of all women.
More than half of the patients who walk through our doors are un- or under-insured. These patients depend on Ascension Seton for all their healthcare needs—whether it be routine obstetrics and gynecology, maternal fetal medicine, neonatology, specialty gynecology, or breast care—the new women's tower will allow us to not only expand services in these areas, but also grow and advance the workforce serving these women, address issues of health inequality, and provide mental health services.
Jaya documented her fertility journey on her blog. You can read it here.
first  AND ALWAYS | A lifetime of care
Obstetrics
We will expand capacity from 5,500 deliveries each year to 7,500. The Women's Tower will include state-of-the-art labor and delivery, and mother/baby suites. We will also establish and expand programs tailored to meet the needs of patients, including patients desiring a natural birth experience.
23.9%
The percentage of deliveries by women age 35+ in 2022. Nearly 1 in 4 deliveries is now for a woman age 35 or older.
Maternal Fetal Medicine (MFM)
We offer comprehensive MFM and fetal care services allowing us to care for mothers with complex pregnancies, including those with fetal anomalies. This expertise, coupled with other specialty support services, enables ASMCA to maintain its designation as a Level IV Maternal Center—the highest designation.
FIRST
fetal care program of its kind in our region. As the complexities of the maternal population increase, so does the need for comprehensive MFM services.
Neonatology and NICU
ASMCA's Level III NICU—the first in Central Texas —provides exceptional care to all babies, especially vulnerable babies born 1 pound or less or at 25 weeks or sooner.
The new NICU space will double in size and include private rooms. This will result in better developmental outcomes for babies and allow for more intimate bonding between mother and child.
13,331
days were spent in the ASMCA NICU by 698 babies in FY22.
Gynecology
Continued expansion of subspecialty programs in pediatric and adolescent gynecology, female pelvic medicine and reconstructive surgery, pelvic floor physical therapy, minimally invasive gynecologic surgery, gynecologic oncology, and menopause care will allow us to care for women across their lifecycle.
37%
expected growth in surgeries for pelvic floor disorders over the next ten years.
Breast Care
The Breast Care Center is currently the only imaging facility that performs diagnostic imaging and biopsies on patients with healthcare coverage under the Travis County Medical Assistance Program (MAP) or Seton Charity Insurance, both of which are only available to individuals living at or just above the federal poverty income level. The Breast Care Center is working towards accreditation with the National Accreditation Program for Breast Centers (NAPBC) by 2024, which will make it the only NAPBC-accredited program in Central Texas – furthering our commitment to provide world-class care to everyone who walks through our doors.
20,040
new cases of breast cancer are estimated in Texas in 2022.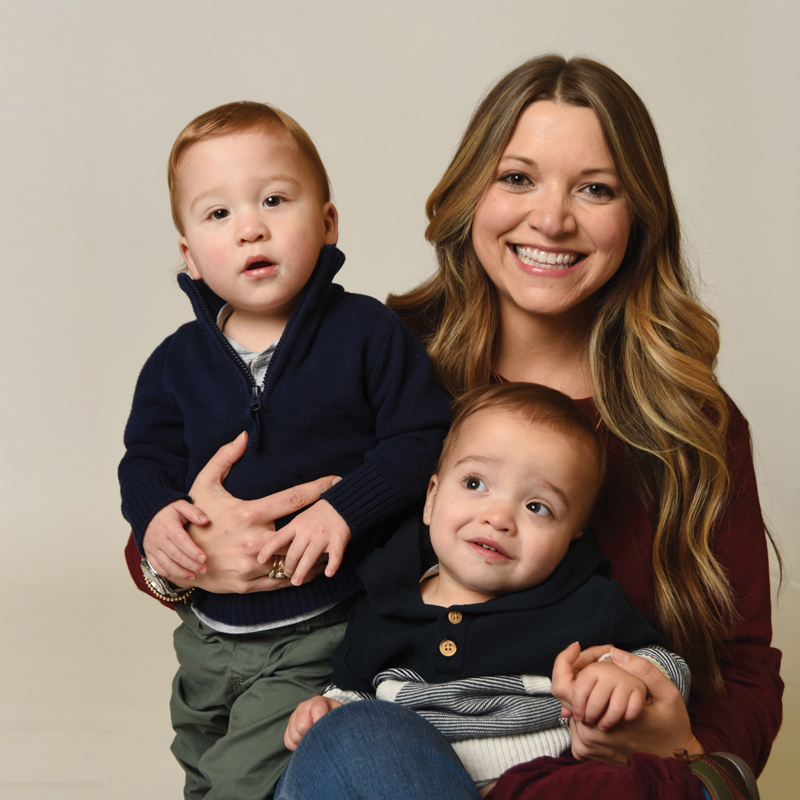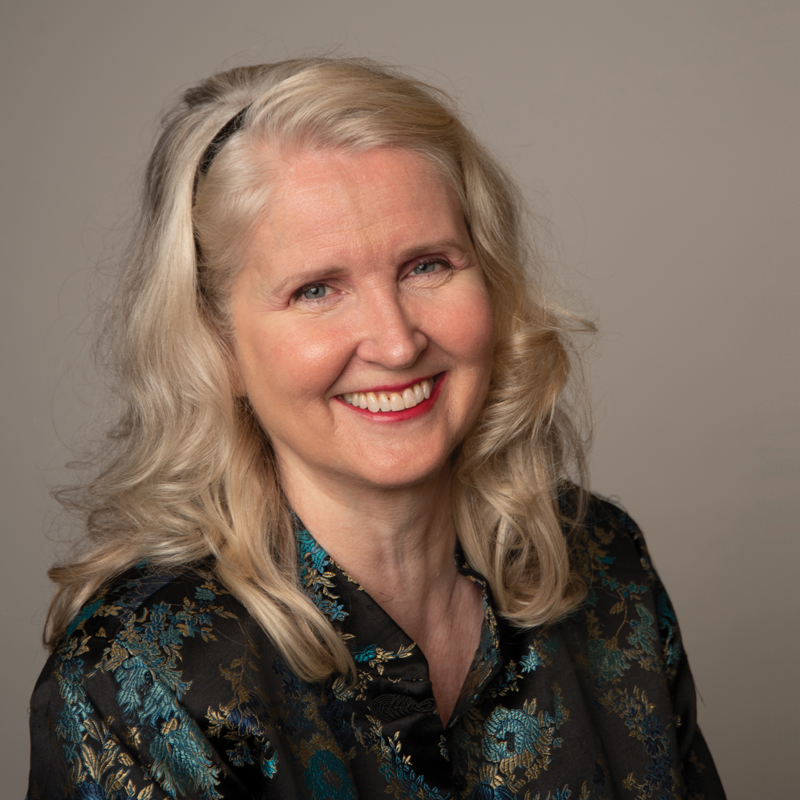 An emergency birth | Morgan's Story
Twins, Julian and Mason, arrived three months early. Their mother, Morgan, had not had any pregnancy complications—but at just shy of 28 weeks, she started having contractions and severe pain while at work. Morgan was rushed to Ascension Seton Medical Center Austin to ensure the boys would have immediate access to a high-acuity NICU.
Today, Mason and Julian are 16 months old. They were in the NICU for 95 days and are now home. Julian no longer needs a G-Tube for feeding. Mason recently graduated from the follow-up feeding program both boys have been in, and the boys have regular appointments to ensure they're on track with development.
Morgan is thankful for the high-quality, empathetic care she and her boys have received starting all the way back to the day she went into preterm labor. "I don't think my boys would have gotten that level of care anywhere else. I just knew they were going to be ok because of Seton."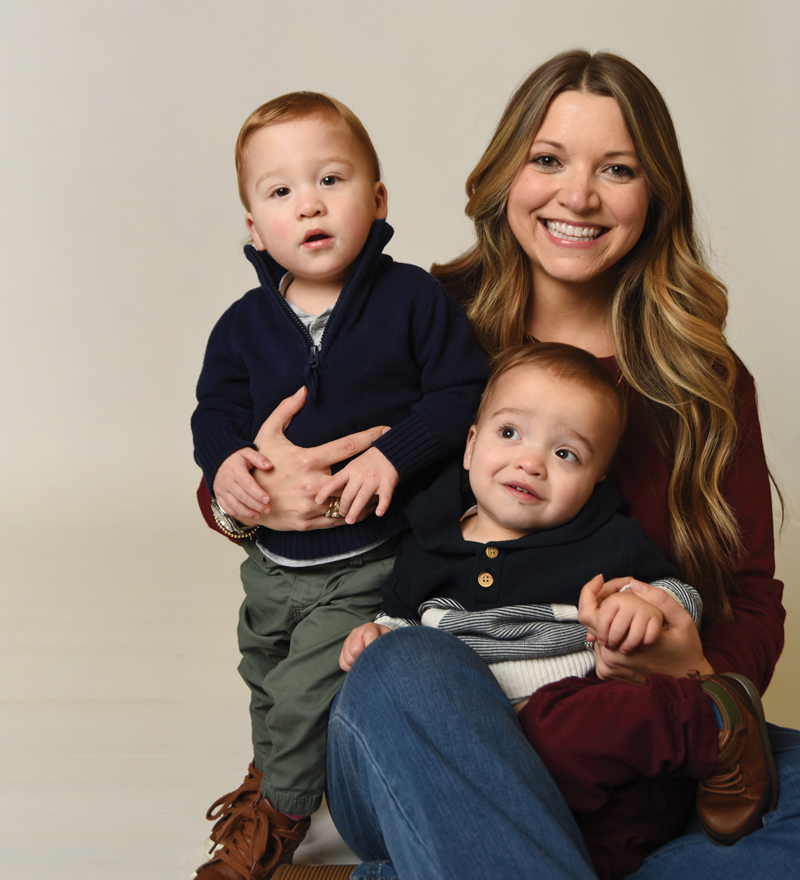 It takes a team | Amber's Story
Amber, an Austin-based actor and coach, was having distressing digestive issues. After months of discomfort and natural self-care treatments, she took an at-home colon cancer screening test, which was positive. But a subsequent colonoscopy told her otherwise. If she didn't have colon cancer, then what was causing all this pain?
Over the course of 3 months, doctors did bloodwork, a pap smear, and then a sonogram. The sonogram finally provided a clue—enlarged ovaries, "the size of grapefruits," she says. Her cancer marker test also came back high. To get a definitive answer, Dr. Williams- Brown, her surgeon, took a biopsy and performed a total hysterectomy. Several weeks later, Amber learned she was dealing with Stage 1 ovarian cancer. She then went through three rounds of chemotherapy to make sure every cancer cell was truly eliminated. "My surgeon saved my life," Amber shares. "I'm eternally indebted to her and love her deeply."
Removing the cancer wasn't the only assistance Amber received. Her care team connected her with Cancer Rehab and Integrative Medicine where she received physical therapy, acupuncture for oncology, nutritional counseling, and an assortment of free yoga and pilates classes. Her care team also helped Amber receive mental health therapy through the Flatwater Foundation.
Amber is now in remission. While it's been an exhausting and scary journey, she chooses to see the good. "My cancer experience has been positive. I received a lot of support and care for which I am eternally grateful."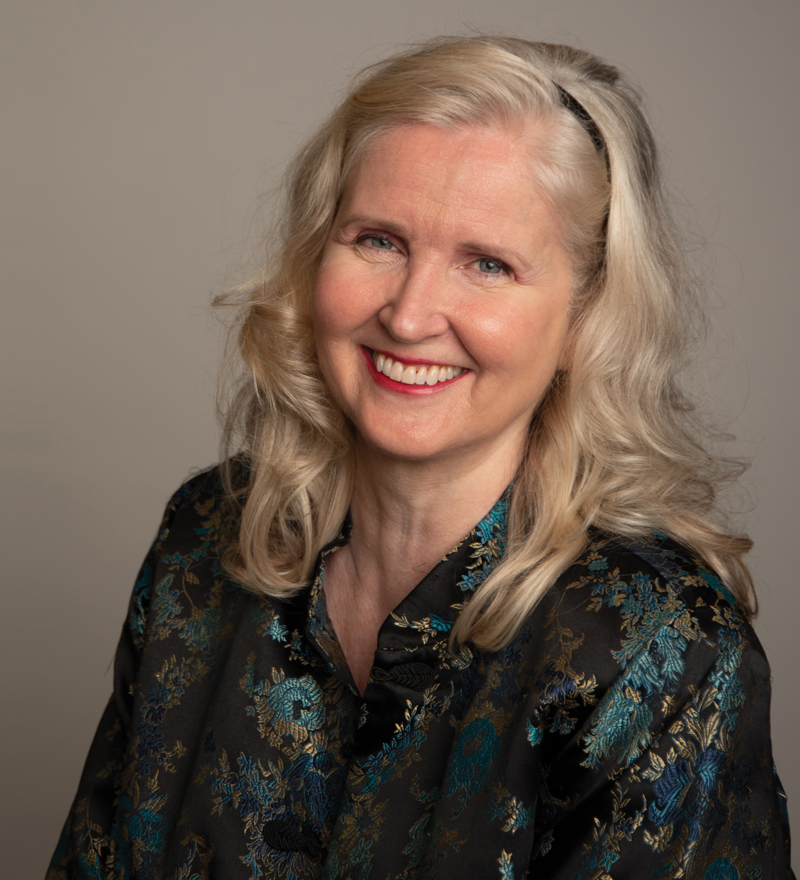 first  AND FOREMOST | Your partnerships is essential
Philanthropy financed the creation of the first Seton Hospital, which was also the first hospital in our region. And philanthropy continues to drive us forward. Ascension Seton has been serving Central Texas and meeting the community's healthcare needs for 120 years. With constant changes in healthcare and reimbursement models, our hospitals, caregivers, and communities rely now, more than ever, on the donors who sustain the expansion of our Mission to care for all, especially persons most in need, regardless of their ability to pay. Approximately 55.47% of patients at ASMCA are un- or under-insured. Philanthropy and investments from our community allow us to serve those most in need while offering the best care to all our patients. Austin's growing population only accelerates the need for philanthropic support.
Great healthcare has always been built in partnership with the community and donors. Together we can create an innovative center of women's medical care that attracts powerhouse talent from across the nation. In doing so, we will support the best possible health outcomes for the women in our lives, throughout their lifetime. This will directly benefit the mothers, wives, and daughters we cherish.
"When the woman is cared for, her family is cared for. When the woman is in good health, she is going to encourage her family members to be in good health. When you care for women, when women are well taken care of, they will improve the health of their families, which will in turn improve the health of the community."
Dr. Afriyie-Gray
Division Director of Pediatric and Adolescent Gynecology
PICTURED: MOTHER AND DAUGHTER, MEREDITH & VIVIAN