Ascension Seton Breaks Ground on New Women's Tower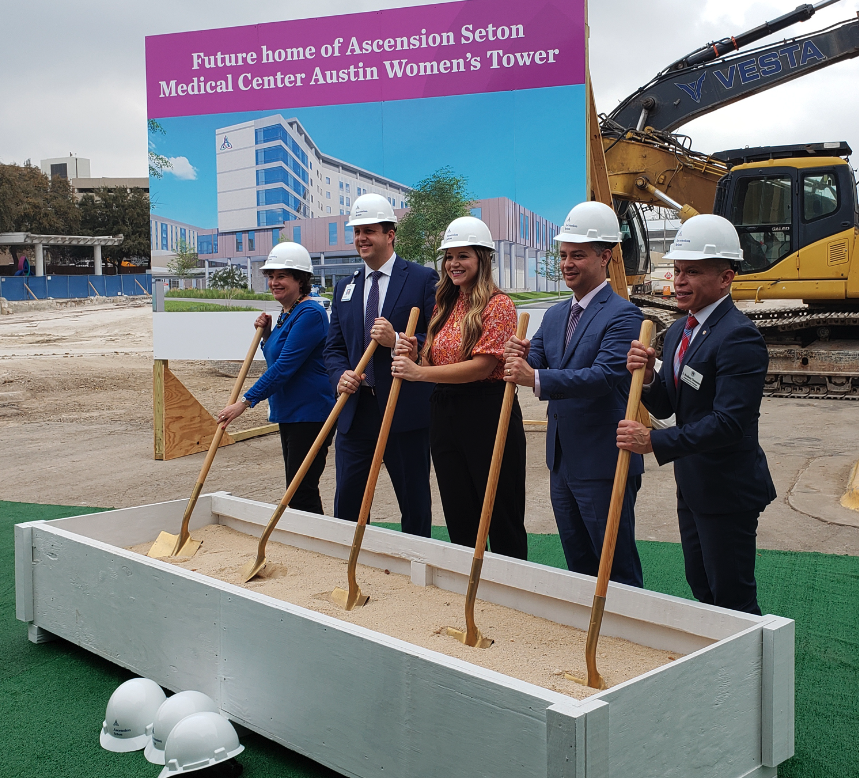 On March 1, 2023, Ascension Seton held a groundbreaking ceremony Wednesday morning for its new, state-of-the-art women's health tower.
The new building will expand access to Ascension Seton's women's health services with advanced clinical services for women's health, increased patient capacity, academic programs and subspecialty expertise. It will also create additional space where physicians can provide an exceptional patient experience, achieve world class outcomes, and train the caregivers of tomorrow.
Morgan Moorhead, a mother who gave birth to twins in Ascension Seton's Neonatal Intensive Care Unit (NICU), spoke at the groundbreaking about the importance to this new facility.
"With this new center for the community, it can help even more women, even more families that maybe wouldn't have access. And just to know that it's here, I think is going to be wonderful for women and their families," Moorhead said.
Among the features the new tower will include are capacity for approximately 7,500 deliveries, private NICU rooms, C-section suites, areas for minimally invasive gynecologic surgeries, expanded antepartum space and a dedicated OB-GYN emergency department.
"I think it's huge for women to have a tower that's all their own. And it's obviously for families as well, but to have that kind of safe space community for women is such a big deal," Moorhead said.
The 325,000-square-foot tower will be located on the south side of the Ascension Seton Medical Center Austin campus, located at 1201 W. 38th Street.
Published: April 18th, 2023